In 1989, the President of ABS Communications, Inc. – who was a Registered Nurse at the time; thought that it was important for patients to be able to speak to a live person on the telephone 24 hours a day if they had an emergency, instead of reaching a voicemail. She then decided to open an after-hours Medical answering service to help the Doctors stay connected to their patients (with live Operators). Soon after, we began to answer for ALL types of companies who wanted to stay connected to their customers and patients 24/7. To this day, we are happy to continue to help keep businesses in business 24 hours a day, and always with a smile.
Local & Nationwide Answering Services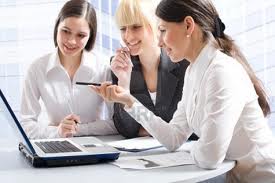 Since 1989 ABS Communications, Inc. has provided local and nationwide answering services. We provide critical answering and message services for all types of businesses.
We provide 24 hour service for our customers. At ABS Communications, Inc. we have a "no-fail" protocol. This means all messages must get through for your patients, clients or customers.
Professional answering services are available 24 hours a day, 7 days a week.
We answer your calls after hours, during lunch breaks, peak times, holidays and weekends. We're also the "go-to" answering service for overflow calls.
Answering Service Technology
ABS Communications, Inc. uses the Intelligent Call Distribution (ICD) technology.
This answering service technology offers a variety of call routing choices. Each is designed to help our Communications Specialists handle calls effectively.
Our Automatic Call Distribution (ACD) technology helps improve your company productivity. Each call is personalized to meet the needs of your patients or clients. This technology helps us to answer calls by the third ring.
Your patient, client or customer will be greeted by a friendly, professional Communications Specialist.
Customized Answering Services
We design your answering service protocol specific to your business. You won't get a "cookie-cutter" answering program. All calls, messages are detailed according to your instructions. When a call is received for your company, your information automatically "pops up" on the screen for the operator to effectively handle your call.
Messages are sent by phone, e-mail, conference page and fax. We can transfer calls and handle all inbound and outbound calls. Calls are sent to the right Communications Specialist. This reduces wait times and labor costs.
Secure Data
We use a secured data system to protect your information. All information is backed up on a daily basis and can be accessed easily depending upon age of message. We also have a redundant power back-up system in the event of power failures providing a seamless transition from electrical power to battery back up to generator should the need arise.
ABS Communications is committed to providing uninterrupted 24 hour service to our customers
Get affordable and reliable answering services from ABS Communications, Inc. today!
SCHEDULE YOUR FREE ESTIMATE TODAY