Auburn Answering Service
ABS Communications, Inc. provides one of the best answering services to businesses both big and small. Our phone answering service allows Auburn, WA businesses to have some or all of their calls answered by our courteous, professional staff.
Our phone answering service is available 24/7/365 and is completely customizable. Utilize our service to:
Answer calls
Take messages
Book appointments
We have years of industry experience, and we have a well-deserved reputation for maintaining the highest professional standards. We help businesses like yours create happy and satisfied customers.
All calls are answered seamlessly in your business name. Customers think we are your in-house team.
Auburn Phone Answering Service
Change the way customers perceive your business. With our phone answering service, we leave callers with a positive impression of your company and your employees.
If you cannot get to the phone, leaving your clients with an impersonal voicemail can make your customers think you do not care about them. Make sure you do not miss out on any potential leads by attending every single call.
Whether they are brand new leads or regular clients of yours, making sure their call is answered is the first step towards providing excellent customer experience. We have everything to provide premiere phone answering service to Auburn businesses, including:
A state-of-the-art facility
The latest technology
Highly-trained staff
We are proud to thoroughly understand your business and work as part of it. You can use our phone answering service as when you need to, with no long term contracts.
Auburn Answering Services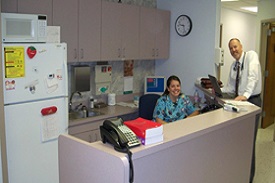 Staffing an in-house team to ensure 24-hour coverage can be quite challenging and costly, especially for a small business. That is why we offer high quality, affordable phone answering services to Auburn businesses of all sizes.
Business owners are always on the go, attending important meetings and visiting job sites. Sometimes you just need to focus on a mission-critical project. No matter the situation, our phone answering services are here to help your customers.
Our phone answering services do not take up your office space and do not cost what a full time salary with benefits would. You should choose our phone answering services for your Auburn business, as:
We do not just answer phone calls; we become part of your team
You do not get a second chance to make a solid impression
With no contracts, there is nothing to lose - only a reputation to gain
To find out more about our phone answering service cost for Auburn businesses, call ABS Communications, Inc. at (206) 673-2427.