Renton Medical Answering Services
Doctors and the nursing staff are busy attending to patients. In such a situation, handling incoming calls from new and old patients becomes difficult. The tele-operators at such places usually have more work than they can handle. Using a professional phone answering service in such a setting makes sense.
Give a call to ABS Communications, Inc. for efficient medical answering services in Renton, WA. As an established and experienced communications center, we are adept at handling all types of medical answering services. You can trust us for medical answering services as we offer:
Round the clock services
Encrypted and password protected messaging
Customized services
Rest assured regarding our operators as they are fully trained, experienced, and HIPAA compliant. We understand that medical answering services need to secure the information of patients and we comply with the laws completely.
Renton Doctor Answering Service
As the local choice as a doctor answering service provider, we act as a virtual receptionist for our clients. The tasks performed by our operators while delivering medical answering services include:
Doctors and physicians cannot be available on the phone at all times. They need a doctor answering service that ensures that all messages from patients are recieved, the emergency calls are routed through, and the others attended in a timely manner.
Rely on us for efficient doctor answering service in Renton. We offer HIPAA compliant medical answering services that ensure the protection of the interests of the patients as well as the service providers. Our doctor answering service in Renton assures:
Timely delivery of messages
Secured calls and messages
Overflow call handling
Our operators are trained in handling routine as well as emergency calls. You can rely on our communication services to be in constant touch with your patients.
Renton Phone Answering Service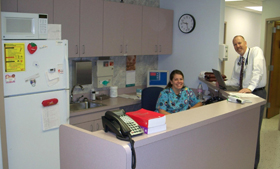 Our doctor answering service is highly customized for every client. We design unique phone answering service protocol for each renton medical company or professional.
Using a phone answering service is beneficial not only for doctors and hospitals, but for small business owners as well. With a dedicated phone answering service keeping in touch with clients, you can concentrate on your work.
Count on us whenever you need a phone answering service in Renton. We are considered the best phone answering service in your area because we:
Offer competitive pricing
Use the latest equipment and techniques
Follow all communication codes
Have secured systems
You can schedule the medical answering service as per your convenience and schedule. As we are available 24/7, we never miss a call. Learn more about our doctor answering service by calling us.
Give a call to ABS Communications, Inc. at (206) 673-2427 to get professional and dedicated doctor answering service in Renton.