Des Moines Medical Answering Services
Working in the medical profession can be extremely hectic and stressful. Emergency situations can arise any time where the speed in providing treatment can be the difference between life and death. Understandably, those in the healthcare industry have little time to spare for administrative tasks.
ABS Communications, Inc. is happy to take a big load off medical professional's shoulders by providing medical answering services in the Des Moines, WA area. A team of operators at our call center for Des Moines act as a virtual medical office receptionist of the client. The key benefits from signing us up for HIPAA compliant phone answering services for medical facilities and professionals include:
Reduced staff costs
Assured prompt answer to all phone calls by a real person
More time to focus on patient care
Accessible 24/7 by everyone
Contact ABS Communications, Inc. at (206) 673-2427 to know more about medical answering services in the Des Moines area.
Des Moines Doctor Answering Service
We provide highly customized doctor answering services for Des Moines. Whether you need phone answering service after hours and during call overflow times or want around-the-clock medical answering services, we have you covered. Our telephone answering service is available for doctors, dentists, psychologists, chiropractors, counselors, nursing homes, hospitals and many others in the healthcare industry.
Our company strives to provide comprehensive, streamlined doctor answering service for Des Moines residents and facilities. The key aspects of our medical answering services for Des Moines include:
Appointment scheduling
Message taking and forwarding
Paging medical staff
Answering emergency phone calls
Taking calls regarding new or current patients
We ensure that our doctor answering service providers for Des Moines are rigorously trained to handle all types of inbound and outbound calls seamlessly. Look no further than ABS Communications, Inc. if you need professional and reliable doctor answering service in Des Moines. Call us at (206) 673-2427.
Des Moines Phone Answering Service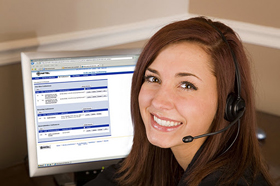 Our company has been providing medical answering services for this community of Des Moines and beyond since 1989. This long experience has given us a deep insight into all that goes into delivering the best phone answering service.
We further make sure that our doctor answering service for Des Moines is of top quality by investing in state-of-the-art infrastructure. Hiring us brings you the satisfaction of working with a medical phone answering service provider that:
Updates its technology constantly
Has operators for Des Moines update their skills with ongoing training
Observes a no fail contact protocol
Offers redundancy with power backup system
For phone answering service for the Des Moines area for medical professionals, call ABS Communications, Inc. at (206) 673-2427.