Kent Medical Answering Services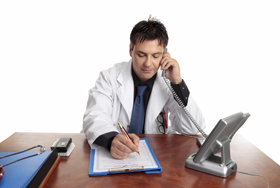 Working in the healthcare industry is quite challenging. The hectic work life of medical professionals is made even tougher by them having to ensure round-the-clock accessibility to their patients and also other associates.
A professional 24/7 answering service is the perfect solution to this situation. At ABS Communications, Inc., we offer specialized medical answering services in the Kent, WA area.
Hospitals, physicians, diagnostic centers, and community health centers that hire our phone answering service can leave all their front office tasks to us.
Our wide-ranging medical answering services include:
Call answering, processing and documenting
Appointment scheduling
Message receiving and dispatching
Making appointment confirmation and reminder calls
We realize that the patient communication needs of different healthcare providers cannot be the same. That is why we offer highly customized medical answering services for our Kent clients.
Kent Doctor Answering Service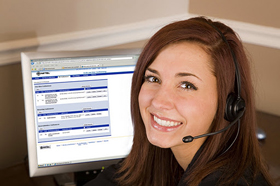 Patient confidentiality, as well as communication security and reliability, are major concerns of all those who opt for professional doctor answering service.
However, healthcare professionals and organizations that come to us for medical answering services need not have any such apprehensions.
We have been providing doctor answering service in the Kent area since 1989 and take pride in a well-deserved reputation for delivering HIPAA compliant, completely secure healthcare answering service.
Our company offers a fool-proof messaging platform and provides doctor answering service using:
Highly knowledgeable and experienced operators
State-of-the-art technologies
Superior backup facilities for network redundancy
Our excellent medical answering reviews online are a testament to our exceptional capabilities and commitment.
All the organizations and individuals that hire our doctor answering service can rest assured that they are in safe hands.
Kent Phone Answering Service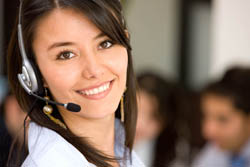 There may be several answering service providers in and around your area, but not all can be trusted for the high-quality service that you need and deserve.
You should choose the phone answering service for your medical facility with utmost diligence. Come to us for medical phone answering service in the Kent area.
Our unmatched skills, extensive experience, outstanding resources and genuine commitment to professionalism sets us apart from the competition.
Hiring us means working with the best phone answering service companies working in the regional healthcare industry.
We assure you of medical answering services that are:
Courteous, reliable, and secure
Professional and precise
Uninterrupted
Cost-efficient
To learn more about our medical answering services or to schedule phone answering service for your Kent medical facility, call ABS Communications, Inc. at (206) 673-2427.