Medical Answering Services Shoreline
In the medical industry, an efficient and accurate phone answering service counts for a lot. The doctors are able to focus better on providing reliable treatment and correct medication when they have the support of professional medical answering services to ensure seamless communication with their existing and prospective patients.
Contact ABS Communications, Inc. if you are looking for the most dependable doctor answering service available in Shoreline. We provide HIPAA compliant medical answering services in Shoreline, WA and beyond. Our 24/7 messaging center offers a comprehensive phone answering service for healthcare providers. It includes:
Appointment scheduling
Outbound reminder calls
Relaying messages
Emergency hotline operation
We can customize medical answering services for Shoreline professionals as per the specific needs of their facility or practice. Get in touch with us today to discuss your requirements for a doctor answering service.
Doctor Answering Service Shoreline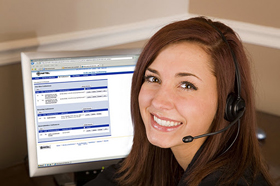 Our medical answering services cater to a diverse clientele that is comprised of different elements of the healthcare community, such as:
Physicians
Hospices
Hospitals
Dental offices
We are committed to delivering the finest possible doctor answering service to all of our Shoreline clients. Studies show that almost 90% of people do not return to an establishment if they are not happy with its reception desk services. Our healthcare answering service is designed to create and strengthen doctor-patient relationships through streamlined communication.
The technicians employed by us for live phone answering service are rigorously trained and experienced in handling medical calls. Upon hiring our doctor answering service, you can have piece of mind that your calls will be attended to with proper etiquette and the right procedure.
Our doctor answering service also ensures that you do not miss any call or important message.
Phone Answering Service Shoreline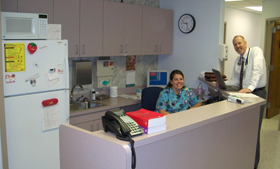 Along with extensive training, skills and experience, our technicians bring strong work ethics and passion for excellence to their medical answering services. They keep current with the changes in HIPAA laws and strive in every possible way to deliver the best phone answering service in the Shoreline area for healthcare professionals.
Some features that set us apart from the other medical telephone answering service providers catering to this region are our:
Commitment to maintaining patient confidentiality
Investment in cutting-edge equipment and technologies
Fair and affordable rates
Assurance of consistent service with power backup in place
ABS Communications, Inc. is the #1 choice for phone answering service in the Shoreline area for the medical community. Reach us at (206) 673-2427 for details about our phone answering service.