Lakewood Medical Answering Services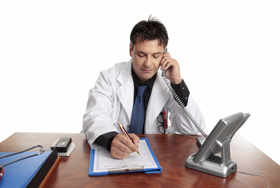 We understand the value of treating customers with great service. When it comes to the medical industry, a majority of these customers are patients who need immediate help. What happens when your staff is busy and calls are coming in? We know it is hard to answer each and every call and we have a solution for that.
ABS Communications, Inc. offers prompt medical answering services in the Lakewood, WA region. Whether you have a small or large practice, we have experts who are trained in medical answering services. We also understand the privacy of these calls is of the utmost importance to you and your patients.
Therefore, we ensure that every call received through our medical answering services is:
Backed up daily
Encrypted
Password protected
Get in touch with us today for highly reliable medical answering services in the Lakewood region.
Lakewood Doctor Answering Service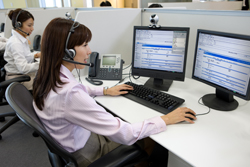 We offer a HIPAA compliant doctor answering service for the convenience of our customers. Our employees providing doctor answering service are:
Trained and patient
Professional and skilled
Friendly and courteous
Diligent and attentive
You can count on our technicians for quality doctor answering service so your patients are never left unsatisfied with the response on the call. We are dedicated to treating your clients like our own and help them with excellent doctor answering service in the Lakewood area.
Every expert of our doctor answering service understands the importance of taking time to clearly understand needs of your patient and gather accurate details.
Lakewood Phone Answering Service
A business is run by its employee, but if they are busy answering calls of customers, your business will be affected. This is why we recommend our phone answering service for smooth operation of your practice. Our experts are well versed and can handle any situation with the utmost professionalism.
You can rely on our phone answering service because we:
Provide 24/7 answering service
Practice no fail contact protocol
Handle both inbound and outbound calls
Have live communications specialists
Use web-based calendar for ease of scheduling
We started our operations in 1989,and have since been delivering quality phone answering service to achieve the highest level of customer satisfaction. Our phone answering service in the Lakewood region is affordable and extremely reliable.
Do you need excellent medical answering services? Call ABS Communications, Inc. at (206) 673-2427 for a reliable phone answering service in Lakewood.