Marysville Medical Answering Services
Whatever the business, communication is the key to success. In the medical field, patients need to be constantly in touch with their doctors to keep them posted about the recent developments or conditions.
The doctors cannot be occupied taking calls as they need to attend to other patients as well. Using medical answering services is a very good option as doctors will continue receiving patient messages even when they are not personally taking the calls. The phone answering service can be considered a virtual assistant that can take all your messages.
ABS Communications, Inc. provides medical answering services in Marysville, WA. Treat us as your virtual assistants that not only cater to medical answering services, but also offer phone answering service for small business owners.
Using our medical answering services can be beneficial in the following ways:
Cost effective
No offices to be maintained
Avoidance of any infrastructure investment
Timely and correct messages received
There are many other benefits that you would receive when using our doctor answering services for your clinic or medical institute. Most importantly, we offer HIPAA compliant medical answering services, which ensure that you get the best services available.
Marysville Doctor Answering Service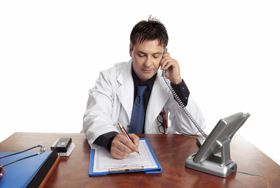 In healthcare, a doctor answering service is beneficial in several ways, we are a reliable and experienced doctor answering service. As the patients rely on your clinic or institute for any type of medical help, you can count on us to make sure your patients are heard and taken care of.
Rely on us when you need a doctor answering service in Marysville, as we have been serving in this capacity for years. When using our doctor answering service, you can expect the following at your workplace:
Better flexibility
Increased focus on patient care
Easy follow up with patients
Enhanced services pertaining to appointments
Trust us for offering doctor answering services using the best infrastructure, certified and HIPAA trained operators, and the most competitive pricing.
Marysville Phone Answering Service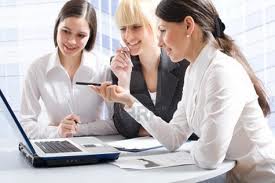 If you are looking for the best phone answering service in Marysville, take a look at reviews from those that have used our services.
Rely on us for any type of phone answering service in Marysville as we offer:
24/7 answering service
Affordable answering service pricing
Services by trained operators
Give a call to ABS Communications, Inc. at (206) 673-2427 for information regarding phone answering service in Marysville.