Bellevue Medical Answering Services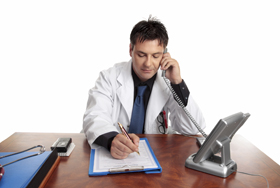 Being a medical practitioner, you want to be accessible to patients 24/7, 365 days. But, it is easier said than done!
You cannot be present in the office for 24 hours, and what if the receptionist is busy handling another call?
With the skyrocketing demand for healthcare services, you need a partner for medical answering services in the Bellevue, WA area to seamlessly manage patient calls and schedule appointments.
That's why you need ABC Communications to serve you with professional and courteous medical answering services.
Our doctor answering service for medical practices are available 24 hours a day, 7 days a week.
We provide:
Call answering and messaging
Appointment scheduling
After hours service
Emergency calling services
Bellevue Doctor Answering Service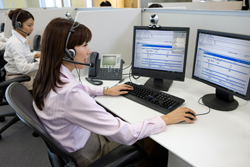 Your security is our priority. Therefore, for all doctor answering services, we use a HIPAA compliant messaging center.
We protect patient information and have incorporated the OnviGuard Secure Messaging and Content Delivery software. With this, our doctor answering services in the Bellevue area is HIPAA compliant.
With the help of OnviGuard technology, we are able to safeguard health care information by encrypting calls, protecting passwords and ensuring that the flow of all information is transmitted according to HIPAA requirements.
Our services include:
Virtual assistants
Live communication specialists
Energy call dispatch and overflow call handling
Phone answering service and paging services
We provide daily receptionist services and phone answering service to support all your communication needs.
Additionally, we also offer emergency and call dispatch services as well as support on handling additional calls during normal business hours.
Bellevue Phone Answering Service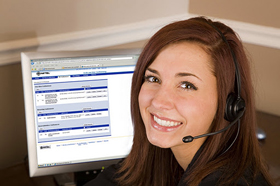 Choose our answering services for most affordable and reliable phone answering service in Bellevue. Our staff is trained to serve your customers with phone answering services as if they were your in-house staff.
For medical practitioners, availability to patients is vital as emergencies can happen at any time!
You need someone to handle doctor answering services even during after-hours. For courteous, patient-friendly doctor answering service, choose us as your partner.
Not only are we capable of handling phone answering service, we can:
Doctors and medical facilities in the Bellevue area trust us with doctor answering service needs because of our good reputation.
We will handle your answering service needs quickly and professionally so that you can concentrate on what you do best!
Call ABS Communications, Inc. at (206) 673-2427 for medical answering services in the Bellevue, WA area.