Monroe Medical Answering Services
When you have a medical practice, patients are surely going to keep you busy. Your staff might sometimes be overworked with answering all the incoming calls and messages. To make it a little more convenient on yourself and your team, use our doctor answering service. We offer medical answering services in the Monroe, WA area.
At ABS Communications,Inc., we offer a phone answering service that will make it easy for you to manage your medical practice. Our team of operators handling doctor answering service are well trained and qualified. The next time you need a reliable phone answering service provider, call us.
When can you hire our team as your medical answering services provider in Monroe?
To handle after-hours calls
Take care of emergency calls
For overflow call handling
Monroe Doctor Answering Service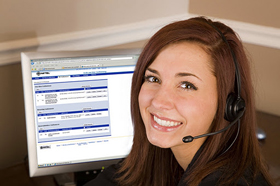 As a doctor, you need to attend to your patients rather than answering calls continuously. Therefore, you need a professional team that offers a doctor answering service. For your convenience, our medical answering services are available in the region. Our phone answering service providers are available 24/7, allowing them to handle calls that come after hours.
Our medical answering service team can even help you schedule your appointments with the help of a web-based calendar. Therefore, you will never have to worry about missing an important appointment. Our phone answering service team will be an asset to your medical practice.
We offer different types of doctor answering services in Monroe:
Emergency dispatch call
Paging services
Web-based calendar scheduling
Monroe Phone Answering Service
Another benefit of using us for your medical answering service requirement is that we are diligent in protecting your client information. We use the best technology which ensures that the data is encrypted and password protected when using our doctor answering service. We also make sure that our operators are updated with all the latest HIPAA rules and laws.
We have a strict guideline which all our medical answering service providers follow and this allows us to make sure that the message is always delivered to the right person. We also maintain confidentiality when you hire our doctor answering service.
Why should you choose us as your phone answering service providers around Monroe?
We offer 24/7 service
Have HIPAA trained operators
Offer affordable service rates
To learn more about our medical answering services available in Monroe, call ABS Communications,Inc. at (206) 673-2427.