Gig Harbor Medical Answering Services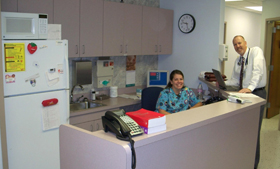 Do you have a bustling medical practice or run a busy healthcare center? Do you wish to be accessible to your patients round-the-clock but do not find it feasible to have your front office staff available 24hours a day, 7days a week? ABS Communications, Inc.
offers an ideal, cost-effective alternative – professional medical answering services.
We have live operators who provide phone answering service when your own reception staff is not on duty. You can hire our medical answering services for your Gig Harbor, WA area facility to cover the phones after business hours, during lunch breaks or over the holidays.
We can even provide round-the-clock phone answering service to be your virtual receptionist.
Our call center provides comprehensive medical answering services for the Gig Harbor area healthcare industry. The duties performed by our phone operators as part of doctor answering service include:
Answering helpdesk queries, receiving and dispatching messages
Call receiving, processing and documenting
Managing outbound calls
Scheduling and confirming appointments
Gig Harbor Doctor Answering Service
We have been running our phone answering service company since 1989, catering to diverse industries. With our vast experience, we are fully conversant with the challenges unique to medical answering services.
We appreciate that our doctor answering service for area Gig Harbor healthcare facilities can often involve handling emergencies.
The timeliness, efficiency, and professionalism in our doctor answering service can be the difference between life and death in certain situations. Plus, our doctor answering service is a fully HIPAA compliant medical answering service.
That is why we make sure our healthcare answering service meets and exceeds the highest industry standards. While providing doctor answering service, we:
Ensure a no-fail contact protocol
Have a power backup system in place
Keep knowledgeable, diligent, and dependable technicians at work
Gig Harbor Phone Answering Service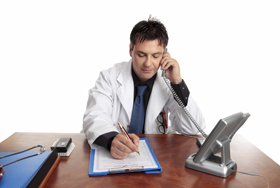 We are equipped to meet all types of demands for healthcare phone answering service in Gig Harbor. The diverse clientele for our medical answering services include physicians, dentists, pediatricians, psychologists, chiropractors, big hospitals, community health centers, hospices, and small medical centers.
If you work in the healthcare sector and need phone answering service for after-hours or 24/7 answering service, we have you covered. Besides providing uninterrupted, customized doctor answering service, we assure you of:
Precise message taking and information dispensing
Affordable healthcare answering service pricing
Full patient confidentiality
Professional but courteous handling of calls
ABS Communications, Inc. is the most trusted name for medical phone answering service in the Gig Harbor area. Call (206) 673-2427 to discuss your need for medical answering services.