Federal Way Medical Answering Services
Managing patient communication can be extremely stressful and a big drain on the time of medical practitioners. Still, it is an essential that cannot be ignored.
Thankfully they have professional phone answering service providers like ABS Communications, Inc. to take this burden off their shoulders!
We offer HIPAA compliant medical answering services in the Federal Way, WA area for organizations and professionals in the healthcare industry.
Our doctor answering service streamlines patient engagement and leaves our clients free to discharge their duties without wasting time and energy in handling incoming and outgoing calls.
Our high quality medical answering services for Federal Way physicians and healthcare institutions allow them to:
Improve their operational efficiency
Reduce their operating costs
Use their time more productively
Enhance patient care and experience
Call us today to discuss your requirements for medical answering services.
Federal Way Doctor Answering Service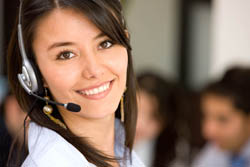 We provide comprehensive doctor answering service for Federal Way doctors. From receiving calls to scheduling appointments to recording and dispatching messages to making reminder calls to documenting calls, we do all this and much more.
Our healthcare phone answering service caters to a diverse clientele, including doctor clinics, hospitals, diagnostic centers and community health centers.
Regardless of who we serve, we work hard to deliver extremely efficient doctor answering service that boosts the credibility of our clients, while reducing their workload.
We are committed to providing a timely, appropriate and courteous response to the callers of all those who use our medical answering services.
The users of our doctor answering service can also count on us to:
Have up-to-code equipment, operators, and processes
Provide secure and reliable messaging
Maintain patient confidentiality
Federal Way Phone Answering Service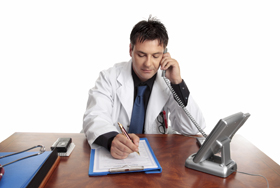 We have been providing phone answering services in the Federal Way area since 1989. This experience has given us a detailed insight into what goes into high-caliber medical answering services.
Nobody understands the importance of proper communication for medical practitioners better than our phone answering service company.
And, hardly anyone is better equipped than us to provide professional physicians answering service.
We offer 24/7 answering service to assure our clients of non-stop accessibility to their patients and other callers.
Some other key features that make us one of the best phone answering service providers in the region include:
High-speed networks
Well-trained, resourceful operators
Redundant power back system
Competitive prices
Need efficient and reliable doctor answering service in the Federal Way area? ABS Communications, Inc. can help. Call (206) 673-2427 to learn about our phone answering service.