Everett Answering Service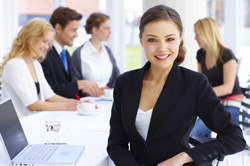 Businesses of all types require answering services to keep them in touch with their clients whenever they require information. If you are looking for a reliable company that offers phone answering service, we can help.
We at ABS Communications offer high quality phone answering services for Everett, WA businesses. As a reputed and reliable company, we offer answering services that include:
Medical services
Live operator services
Appointment scheduling
Overflow and outbound call handling
With us as the company offering communication services for your business, you can rest assured that you are being served by one of the leading companies of the industry. You can compare our answering service cost with others to ensure that you are getting the best deal.
Everett Phone Answering Service
A reliable phone service for business is very essential to keep in touch with your clients. The phone service providers you choose must be prompt in answering the phone so that the clients do not have to wait for too long.
We have been offering phone answering services for Everett businesses for a long time. When you choose us for phone answering service, you get the following benefits:
Emergency and after hours calling service
Faster contact through paging services
Accurate messages and followup calls
Our phone answering service technology has been updated to provide the best services in the industry. We understand the importance of timely support and fast response and we will never make your clients wait for an answer to their pressing questions.
Everett Answering Services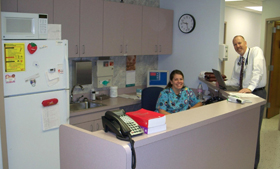 There might be several answering services in Everett. However, to ensure thorough services and value for your money, you need to do your research. You can consider the features and prices of different answering services and then make your choice.
Alternatively, you can compare companies on the basis of the following aspects:
Years of experience
Skilled and trained workforce
Prompt replies
Affordable pricing
We are the perfect company to choose for all types of answering services in Everett as we possess all these qualities. You can rely on us for thorough customer support and customized services.
We have a long list of satisfied customers and you can take reviews about our services and our prices from our customers.
If you need answering services for your business in Everett and want the assistance of a reputed company, you can call ABS Communications at (425) 320-1965.