Medical Answering Services Maple Valley
As the owner of a medical facility, you always have to be prepared for patient emergencies. You have to be ready to handle any type of problem, and if your staff is tied up answering calls during an incident, it can be very problematic. It is better to use a phone answering service that can free your staff from taking calls and messages when they are needed elsewhere.
Rely on ABS Communications, Inc. for high quality medical answering services in Maple Valley, WA. As an established and experienced communications company, we offer our medical answering services with the intention to free up your staff. With our medical answering services in Maple Valley, you can expect that the messages are:
Taken down correctly
Kept confidential
Delivered to the right person
Being HIPAA compliant and using a secure messaging and doctor answering service system, we ensure that no message is missed and that you are always connected to your patients.
Doctor Answering Service Maple Valley
You cannot let your medical personnel spend their time taking calls as they have the more important task of attending to patients. It is better to use our doctor answering service, as we have qualified professionals that are familiar with medical terms and understand the plight of patients. We are a company that offers doctor answering service round the clock.
Count on us for any doctor answering service in Maple Valley as we have:
Trained and skilled operators
Ability to provide emergency medical answering services
The required infrastructure and equipment
Our doctor answering service is ideal for any hospital, medical clinic, or medical institute as we have HIPAA trained operators. They not only take down correct messages, but they also make sure that the message reaches the right person.
Maple Valley Phone Answering Service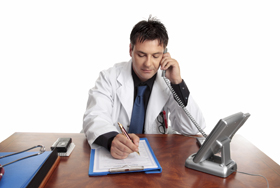 In addition to medical answering services, we also provide phone answering service for small businesses in Maple Valley. Our phone answering service can be very beneficial for all types of businesses, as we can take customer orders even when the shop is closed or the staff is not available. This ensures that no order is missed.
We claim to be one of the best phone answering services as we:
Have a long list of satisfied customers
Are available round the clock
Provide emergency services as well
Call ABS Communications, Inc. at (206) 673-2427 when you need phone answering service in Maple Valley.